"2012" yılında yayınlanan makaleler aşağıda listelenmiştir!
×
90

Oligomeric Thiosemicarbazones As Novel Immobilization Matrix In Biosensing Applications
Basak SEVEN, Turker DEMIRDOVEN, Hatice YILDIRIM, Dilek O. DEMIRKOL, Elif SUBASI, Elif SAHIN and Suna TIMUR, 2012, Journal of Macromolecular Science, Part A Pure and Applied Chemistry(Accepted).
89

Modified Gold Surfaces by 6-(Ferrocenyl)Hexanethiol/Dendrimer/ Gold Nanoparticles as a Platform for the Mediated Biosensing Applications
Murat Karadag, Caner Geyik, Dilek O. Demirkol, F. Nil Ertas, Suna Timur, 2012, Material Science and Engineering C (Accepted).
88

Aptasensors for Small Molecule Detection
Johanna-Gabriela Walter, Alexandra Heilkenbrinker, Jonas Austerjost, Suna Timur, Frank Stahl, Thomas Scheper, 2012, Z. Naturforsch.,67b, 976-986
87

A Novel Functional Conducting Polymer: Synthesis and Application to Biomolecule Immobilization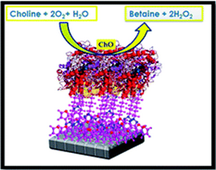 Fulya Ekiz Kanik, Eda Rende, Suna Timur and Levent Toppare, 2012, Journal of Materials Chemistry, DOI: 10.1039/C2JM34100J
86

Non-ionic, Water Self-Dispersible "Hairy-Rod" Poly(p-phenylene)-g-poly(ethylene glycol) Copolymer/Carbon Nanotube Conjugates for Targeted Cell Imaging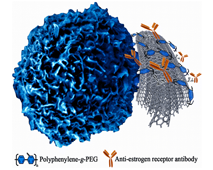 Merve YUKSEL, Demet COLAK, Mehriban AKIN,Ioan CIANGA, Manolya KUKUT,E. Ilker MEDINE, Mustafa CAN, Serhan SAKARYA, Perihan UNAK, Suna TIMUR, Yusuf YAGCI, 2012, Biomacromolecules, 13 (9), pp 2680–2691
85

18FDG Conjugated Magnetic Nanoparticle Probes: Synthesis and In Vitro Investigation on MCF-7 Breast Cancer Cells
Feriha Ozkaya, Perihan Unak, E.Ilker Medine, Serhan Sakarya, Gulcan Unak, Suna Timur, 2012, Journal of Radioanalytical & Nuclear Chemistry(Accepted)
84

Head space voltammetry: A novel voltammetric method for volatile organic acids and a case study for phenol
V.Ozdokur, L.Pelit, N.Ertas, S.Timur, 2012, Talanta (Accepted).
83

Chitosan-Ferrocene Film as a Platform for Flow Injection Analysis Applications of Glucose Oxidase and Gluconobacter oxydans Biosensors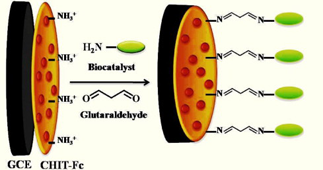 Ovgu YILMAZ, Suleyman GULCEMAL, Dilek ODACI DEMIRKOL, Ali KILINC, Suna TIMUR, Bekir CETINKAYA, 2012, Colloids and Surfaces B: Biointerfaces (Accepted)
82

Functionalization of Poly-SNS-Anchored Carboxylic Acid with Lys and PAMAM: Surface Modifications for Biomolecule Immobilization/Stabilization and Bio-sensing Applications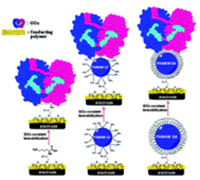 Sema Demirci, Fatma Bilge Emre, Fulya Ekiz, Funda Oğuzkaya, Suna Timur, Cihangir Tanyeli, Levent Toppare, 2012, Analyst (Accepted)
81

Biosensing Applications of Modified Core–Shell Magnetic Nanoparticles
Caglar OZDEMIR, Ozlet AKCA, E. Ilker MEDINE, Dilek O. DEMIRKOL, Perihan UNAK, Suna TIMUR, 2012, Food Analytical methods ,  5 (4), 731-736